Google—one of the most recognizable brands in the world—renamed itself "Alphabet" today!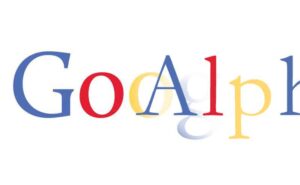 In fact, Google is completely restructuring—from today forward, Google will operate under the umbrella of a technology conglomerate called "Alphabet." The Internet services division—including Search, Chrome, and Android— will continue to be called "Google," but the changes to the business will be significant.
This big change was announced by Google's CEO, Larry Page, who said that he and co-founder Sergey Brin wanted to bring more management flexibility to the company. The result will be a few smaller companies operating under Alphabet. This new structure will allow major divisions to operate with more autonomy, headed by their own CEOs.
Page will be the CEO and Brin will be the President of Alphabet. They will be involved in funding, hiring, and advising the various divisions. Sundar Pichai, formerly Product Chief at Google, will take on the role of CEO at Google.
Page, in a statement, made the point that Alphabet would be a facilitator. He said, "…we are not intending for this to be a big consumer brand with related products–the whole point is that Alphabet companies should have independence and develop their own brands."