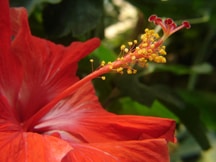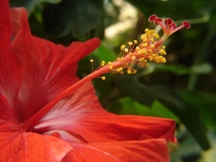 Old roses are officially those introduced before 1867, but a few new, related varieties also have found their way into this category. Old roses run the gamut from shrubs to climbers and vary in their resistance to disease and tolerance of cold. Most flower in spring only, but they're all noted for their strong, sweet fragrance.
Among the most famous old roses are the Alba roses, descended from the rose symbol for the House of York in England. Other familiar old roses include the cabbage roses (centifolia), China roses (shown at right), and damask roses, which are used to make perfume.
The original tea roses are old roses. Bourbon roses; hybrid perpetual roses; moss roses, noisette roses, and Portland roses fall into this category.
Species Roses & Wild Rose Hybrids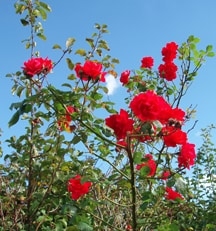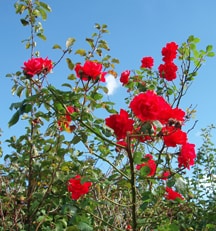 These are the wild roses–very old roses that have grown naturally long before any breeding programs began–and their descendents. Species roses include both shrubs roses and climbers; many are both strong growers and cold-hardy.
Some of the more readily available species roses are R. banksiae, the Lady Banks' rose, a popular climber that can reach 20 feet or more and is disease-resistant; R. eglanteria, known as sweet briar or eglantine and noted for its fragrance of green apples; R. x harisonii, Harrison's yellow rose, a deciduous shrub that was planted in California's Gold Country and can still be found there today; and R. rugosa, a fragrant bloomer with distinctive hips that is very tough and hardy. Rugosa roses are often used to prevent erosion on slopes.
Get a Pre-Screened Local Landscape Designer or Installation Pro