In addition to running your heating and cooling system judiciously, there are some simple things you can do to save energy while still keeping your home warmer in the winter and cooler in the summer. Following are some general tips to save energy heating and cooling your home. Not only will these help you cut your energy bills, they will be positive steps toward using energy more responsibly. (For more information, see How to Cool Your House Without Air Conditioning.)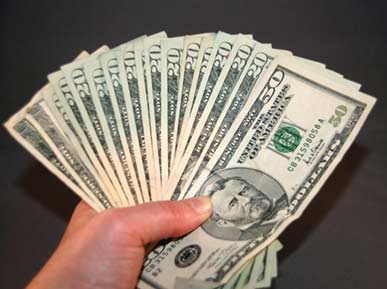 Penywise | MorgueFile
• Let the air flow. Leaving doors open between rooms allows heated or cooled air to flow freely throughout the house. If you have more than one thermostat, however, treat areas serviced by each thermostat as distinct entities and shut doors between them.
Most importantly, clean or replace your forced-air system's filters regularly so the system can work at maximum efficiency.
• Distribute the conditioned air to where it's needed. If there's a room in your house that isn't being used, such as a guest room, don't pay to heat and cool that space. Simply shut the registers or turn off the radiator in that room, and then close the door to keep your heated or cooled air in the more accessed parts of your home. However, never close registers if you have a heat pump (this will make it work harder) or shut off a room that contains a thermostat as this will provide inaccurate temperature readings for the rest of the house.
• Rearrange your furniture. Take inventory of each room: Are large pieces of furniture or drapery blocking off registers and keeping heated and cooled air from circulating throughout the rest of the space? Consider moving anything obstructing your airflow.
• Dust, dust, dust. Dusty registers, radiators, or baseboard heaters mean inefficiency. Be sure to clean these areas regularly using a vacuum and brush nozzle. (For more information, see Basic Forced-Air Furnace Maintenance.)
• Don't over-exhaust. If you leave your exhaust fan on indefinitely in your bathroom or kitchen, you won't only expel the air in that immediate area but you will also begin sucking out expensively heated or cooled air from the rest of the house.
• Consider humidity. Heating and cooling isn't just about the number on a thermometer. Relative humidity affects comfort, too. Keeping humidity fairly high in the winter allows you to run your thermostat at a lower temperature and maintain comfort. In the summer, low humidity makes the air feel cooler because perspiration can evaporate from your skin more freely.
You can measure your home's indoor humidity with an inexpensive hygrometer ("humidity meter"), available online or at most hardware stores or major drugstores. The ideal humidity level for most homes is from 25 to 40 percent during the winter and below 60 percent during the summer.
If you find your home has too much or too little humidity, consider using a room-model or furnace-attached humidifier or a dehumidifier to add or lower the humidity levels.
• Control wind and shade. A windbreak, such as trees, shrubs, and vines planted around your house, can deflect cold winds in the winter. To help protect your home in winter, install large plants on the east and north sides of your house.
In the summer, shade trees or structures on the western and southern exposures will help keep you cool.
Featured Resource: Find a Pre-Screened Local Home Insulation Contractor