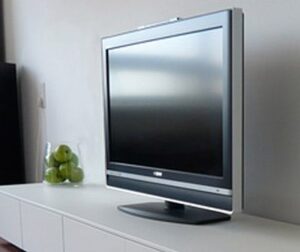 From simple systems that incorporate television or movies with surround sound to high-end "theater rooms" built specifically for
entertainment, the home theater is becoming an increasingly important element of the wired home. With the rollover to mandatory HDTV on all television sets, a "buying boom" is underway, and high-quality HDTVs can be found at great prices.
In this section we will help you make informed choices about buying and installing various types of HDTVs and give you advice on incorporating surround sound to create the best home entertainment experience for your needs.