Expert advice on simple techniques and devices to make your home smarter and more energy efficient.
Many of today's whiz-bang new appliances are loaded with high-tech features that make them smarter and connect them to the "Internet of Things" (IOT). Smart home technology can be a big step in helping your home go "green" because of the efficiencies and energy savings these technologies make possible.
But what if you're not ready to buy new appliances? Throwing out your older, less efficient appliances is not only expensive and wasteful, but it adds to the landfills. This runs counter to the idea of being environmentally friendly. Thankfully, there are ways to modernize and update your old appliances without these downsides.
Here are a few things you can do.
Use Smart Plugs
Smart plugs let you control the power supply to an appliance or fixture with your phone or through a smart home assistant. This is an easy way to automate lamps in your home. Just plug a smart plug into your wall and connect a lamp to it, and then you'll have Wi-Fi controlled lighting without spending $50 on a smart bulb. If you need to power more than one light, you can purchase smart multi-plugs that serve the same function, and some allow you to activate only one outlet on the plug at a time.
Install Smart Batteries
Wi-Fi connected batteries are most often used to retrofit smoke and carbon monoxide detectors. These batteries send alerts to your smartphone when the battery is low or when the alarm is triggered.
Attach Smart Sensors to "Dumb" Devices
Vibration sensors can be attached to washing machines and dryers and send alerts when no more vibration is detected. In other words, these sensors can tell you when your appliances are done working. You can attach a temperature sensor to the interior of a refrigerator to know when the door is opened and closed, or if the appliance is in danger of overheating.
Use Remote-Controlled Switches
Using a smart plug to control a table lamp is helpful, but how do you deal with overhead lights controlled by wall switches? With minimal effort, you can attach a device to an existing light switch that will actually flip the switch for you. These devices can be controlled from your phone or with a smart assistant. Other versions of these remote-controlled switches will press buttons.
Final Thoughts
Improve your existing appliances and fixtures with small, smart add-ons that give high-tech functionality at reasonable cost. This way, you can wait to buy "smart" appliances when your current ones need to be replaced.
As you upgrade your smart technology, consider integrating the various devices into a smart home hub that you can control via one mobile app. This can be a part of an integrated home security system or automation package from your local internet provider.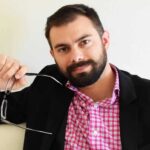 Patrick Hearn is an Atlanta-based writer who covers home automation and security for XFINITY Home.