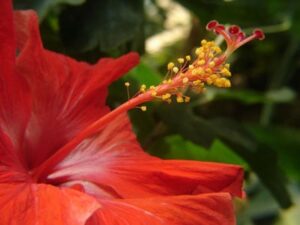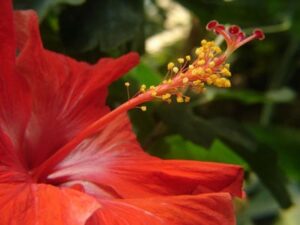 Flowering plants are generally divided into two categories: annuals and perennials. Though they can be used interchangeably, each has its own pluses and minuses.
Whether you choose annuals, perennials, or a mix of the two, be aware of each plant's cultural requirements: in plain terms, the amount of sun and water they need to thrive. Sun-loving plants will struggle in shade; likewise, shade-loving plants will never be happy in full sun.
Watering needs also vary. Some plants need plenty of water, while those that are more drought-tolerant can be harmed by being watered too much. Make it easy on yourself; choose plants that match the conditions in your garden, and put plants with similar sun and water requirements together.
Annuals
As the name implies, annuals last for just one year. They're the bright blooms you'll often see up front in nurseries and home centers. They grow and bloom quickly, providing instant impact. They're ideal for filling in empty spaces, and most will grow in all climate zones. But because they only last for a season, you'll need to replace them yearly.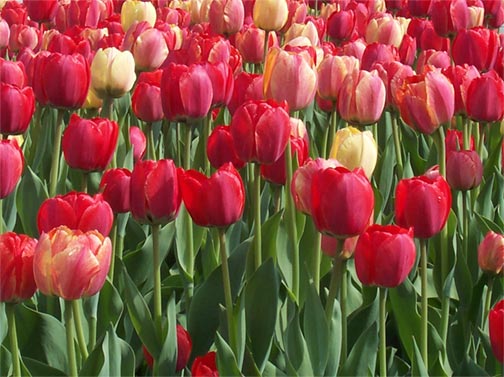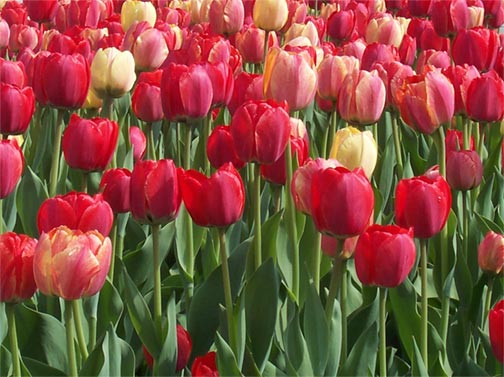 Annuals are sold as either cool-season annuals or warm-season annuals. Cool-season annuals provide early color in the spring and often bloom throughout the winter in mild-winter climates. Popular cool-season annuals include pansies and sweet peas.
In mild-climate areas, plant these in late fall for winter bloom or in very late winter or early spring for spring bloom. In cold-climate areas, plant as soon as the ground can be worked.
Warm-season annuals flourish during the late spring, summer, and early fall. Favorites include sunflowers and zinnias. Because these plants can't handle cold, they need to be planted later in the growing season.
In mild-climate areas, plant in mid-spring; in colder climates, set out plants once there is no more danger of frost.
In the Southwest, however, where winters are warm and summer temperatures can stress even the hardiest plants, planting seasons may be reversed. Many warm-season annuals are planted in the fall for winter bloom.
Because of their rapid growth, annuals need more nutrients throughout the growing season than do other plants. Apply a complete fertilizer when planting. If you're in a mild-winter climate, add a nitrogen fertilizer once the plants start flowering and in late summer. In cold-winter areas, feed once the plants start flowering. Be careful not to overfertilize.
You'll usually find annuals sold in 6-packs or cell-packs, or in 4-inch pots. Look for smaller and bushier plants with strong-colored foliage. The roots should not be overgrown or matted. Although plants with plenty of flowers are tempting, instead choose ones with fewer flowers or even just buds. They will have more energy to put into establishing good roots.
Keep in mind that some plants sold as annuals aren't really annuals. In cold-weather climates, tender perennials such as common geraniums (Pelargonium) that don't survive freezing temperatures are sold as annuals. And biennials such as foxglove (Digitalis), plants that grow over a two-year cycle, may also be sold as annuals when they start blooming.
Perennials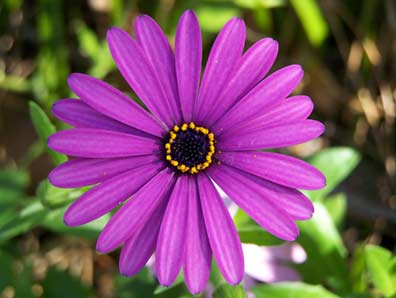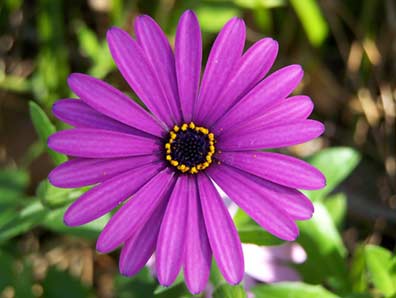 Perennials are reliable. Once you've planted a perennial, you can have it in your landscape for years to come. Most do not grow as quickly as annuals, often taking a year or more to reach their full size.
Perennials also can die back to low mounds or even disappear completely during their dormant season. But they will regrow faithfully year after year.
Perennials are best planted in early spring or early fall. If plants bloom in early spring, set them out the previous fall.
Summer- and fall-blooming plants should go in the ground in early spring. Add a complete fertilizer when you plant and then be prepared to supplement with nitrogen-rich fertilizer every spring.
Biennials should be planted when you purchase them—don't wait until the next spring. If it is early spring, they should bloom during the upcoming growing season. If it is early fall, be prepared to have them set roots during the winter and then bloom in the next year.
Perennials come in a wide range of containers, from 6-packs or cell-packs to 4-inch pots to gallon or larger sizes. Larger plants will look good immediately, but smaller plants are a better choice. They become established much more quickly and will grow rapidly and soon match the size of the larger plants. Look for plants with good color, compact size, and a minimum of flowers.
Get a Pre-Screened Local Landscape Designer or Installation Pro