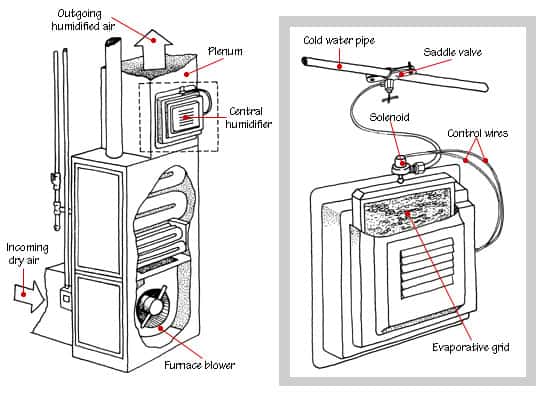 What is the name of that doo-hickey? A house can be a bewildering assemblage of parts. It pays to know what those parts are called and how they work when making repairs, hiring help, or visiting the home center. Written by Don Vandervort, author of the book "How Your House Works" (published by Ballantine, a Division of Random House) these articles and diagrams will demystify your home.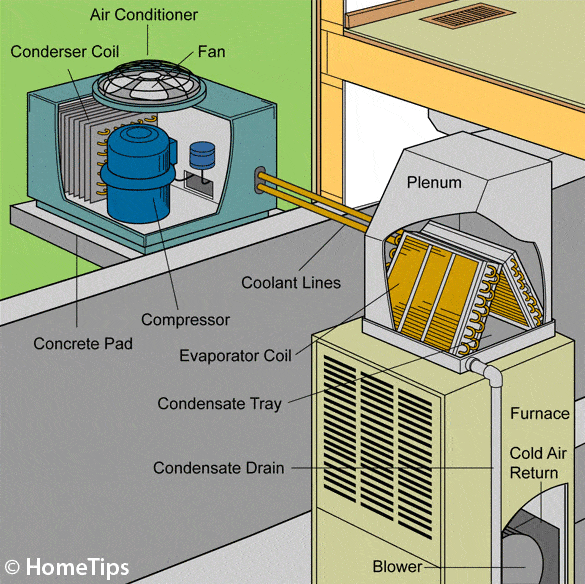 ©Don Vandervort, HomeTips
How does an air conditioning system work? This expert article, along with diagrams and video, clearly explains how a central air conditioner cools a house
Read More »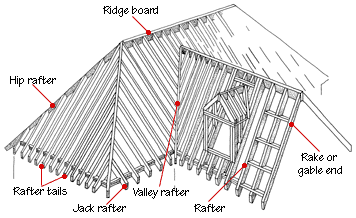 ©Don Vandervort, HomeTips
Roof framing involves a lexicon all its own. As you can see in the illustration below, roofs have hip rafters, ridge boards, jack rafters, and
©Don Vandervort, HomeTips
How basic foundations are built, including slabs, perimeter foundations, concrete blocks, and piers A house needs a foundation to shoulder its considerable weight, provide a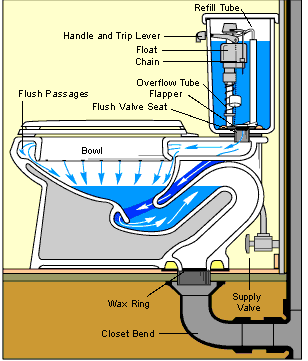 ©Don Vandervort, HomeTips
A helpful explanation on how a toilet works, with toilet plumbing diagrams and definitions of toilet parts. Start by familiarizing yourself with the basic workings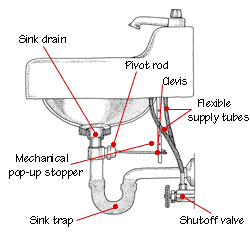 ©Don Vandervort, HomeTips
Diagrams and helpful advice on how kitchen and bathroom sink and drain plumbing works In This Article: How a Sink Drain Works What Is a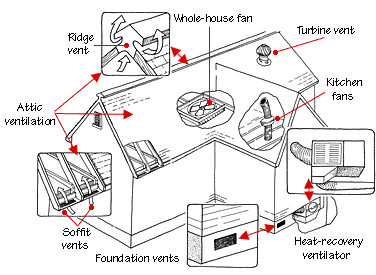 ©Don Vandervort, HomeTips
A little humidity is important to comfort in a home, particularly in winter. But too much vapor, combined with fumes from synthetic materials, pesticides, cleansers,
Featured: Electrical Systems
Subscribe To Our Weekly Newsletter
No spam, notifications only about new products, updates.