Your personal preferences are what will set your garden apart and define the space as your own. Choosing what best reflects your sense of style can seem overwhelming, but it is also the most fun and creative part of the design process.
What you ultimately decide on, however, will depend not just on your personal taste but also your climate and what works well with the architectural style of your house. In addition, it will depend on how much time you can, and want to, devote to garden care.
If you're an avid gardener, then time spent keeping up the space is not a chore but a hobby. If you're looking for good looks but not a lot of upkeep, then you'll want to choose a design, materials, and plants that don't require much maintenance.
Just as with interior design, there are any number of styles from which to choose, from classic to cottage to contemporary. Some choices seem obvious: a succulent-inspired landscape surrounding a desert adobe, a hedge-lined formal entry leading up to a Tudor- style home, or a garden filled with ornamental grasses to set off a modern structure. Here's a closer look at several types of gardens and their features:
Asian Design

Asian gardens are meant to reflect the serenity of the natural world. The dominant color is green, with colorful foliage used sparingly. Shapes are tailored and controlled, and stone and water are frequently used elements. These gardens work well with Asian-inspired and contemporary architecture and in natural settings; they are also a popular choice for small urban gardens.
Contemporary Design

Hardscape elements are prominent in contemporary design. Traditional plantings can be used in new ways, such as setting tufts of grass amid rocks to form a steppingstone path rather than placing the stones in the grass. Plants are often chosen for their strong sculptural shapes, and bold colors may dominate. Ornamental grasses add softness.
Cottage Style

Cottage gardens may have had their start as a practical mix of vegetable, fruit, and herb plants, but they've since evolved into a riotous combination of flowering perennials, shrubs, and trees. Perhaps the most dominant feature of a cottage garden is its lack of structure. Plants don't seem to have been set in place with any precise plan, and they often spill out into other areas of the garden. Although this style is traditionally paired with a "cottage" style of architecture, it is surprisingly adaptable. For more-traditional homes, confine the plants to garden beds and surround them with more-formal features, such as lawns or hardscape.
Desert Design

Gardens in the Southwest have a unique style that reflects the native landscape as well as Indian and Spanish cultural influences. Strong colors for both plants and decorative features are designed to hold their own against the intense natural sunlight, and courtyards and water features are prevalent.
Eclectic
Perhaps nothing is so personal as the eclectic garden. This garden mixes a range of styles, with strong focal points but no one predominant point of view. What ties an eclectic garden together is an underlying theme, such as a color, plant, or collection.
A close relative is the fantasy garden, designed to reflect a specific place, whether a Hawaiian paradise or a woodsy campsite. These gardens can work with any architectural style, but beware of overdoing. Too much of a good thing can turn a garden that's quirky into one that's chaotic.
Formal Design

This is the classic garden style associated with showcase landscapes in England and France. Symmetry is a key feature, and patterns and hedges play a strong role. Formal gardens are a good choice for entries; they work equally well with traditional architecture and homes with strong architectural features.
Mediterranean
Based on the gardens of Italy, Spain, Portugal, and the southern coast of France, the Mediterranean garden features fragrant plants, terra-cotta pots, stone and tile accents, and an emphasis on outdoor living, all in a judicious mix of formality and informality. It is an especially good choice for a waterwise garden and blends well with Italian- and Spanish- style architecture.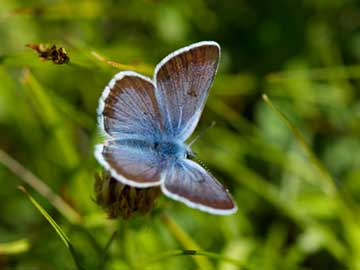 Native or Natural Style

Whether it's called native or natural, this garden is designed to reflect the natural landscape that surrounds it. It's a habitat for birds, bees, and butterflies and a great choice for families with children. Because it blends in with the surrounding countryside, it looks at home in any setting. For best effect, though, keep the formal areas close to the house and let the farther reaches have a softer, more natural look. A big bonus: Because these gardens feature native plants, upkeep is generally easy.
Tropical
Tropical gardens have come into their own in the past decade. While a true tropical will only thrive in the mildest climates, subtropicals can be surprisingly hearty in moderate climates. Cold-climate gardeners who are willing to take on the task of overwintering plants, or starting anew every spring, can also enjoy this style of garden during the summer.
Lush, large foliage and standout colors are key components of a tropical garden, and there are few, if any, bare spots between plants. A surprisingly large range of architectural styles, from contemporary to Mediterranean to Asian, show off these plants to best advantage, but, if you love the style but don't think it works well with your home, consider creating a small tropical container garden.