Painting is a relatively user-friendly activity if the proper precautions are taken to ensure safety.
Painting is one of the easiest do-it-yourself projects, yet it is not without its potential hazards. The proper respect for the task mixed with common sense and a few safety guidelines will ensure your project comes off without mishap:
•
Ventilate the area
to be painted, opening all doors and windows and using fans. Do not let a freshly painted room be occupied, particularly not by older people, children, or pets.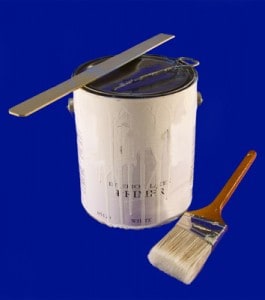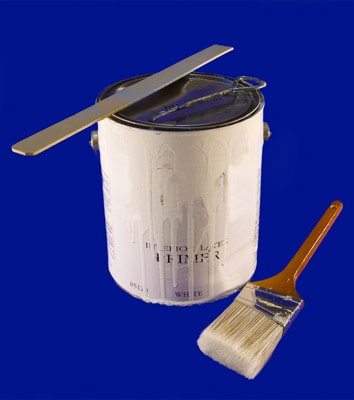 • Wear a respirator if the area being painted cannot be adequately ventilated, and work for short periods only.
• When sanding, wear a dust mask and safety goggles.
• Wear safety goggles, gloves, and a respirator if you are using any solutions containing chemicals, such as stripper or cleaners.
• Protect floors with cloth dropcloths, not plastic, which is far more slippery.
• Do not paint or store paint near any heat source such as a water heater or fireplace, and never smoke while painting.
• Make sure your ladder is in good shape. Set the legs on an even surface and lock the cross braces. Do not stand on the top of the ladder nor on the utility shelf. If you are having difficulty reaching a spot, get down from the ladder and move it rather than leaning out.
• Clean up carefully and thoroughly when you are done for the day. If rags have alkyd paint or thinner on them, leave them to dry outside to avoid any chance of spontaneous combustion. Choose an area inaccessible to children and pets, and when they are thoroughly dry, take them to a toxic-waste dump site.
Join the Conversation