As severe weather continues to dominate the news, it pays to take heed and prepare for the worst, even if your home isn't in the direct path of current storms. Here are 12 ways to get your house in order if you live in or near regions where storms and heavy rains are predicted.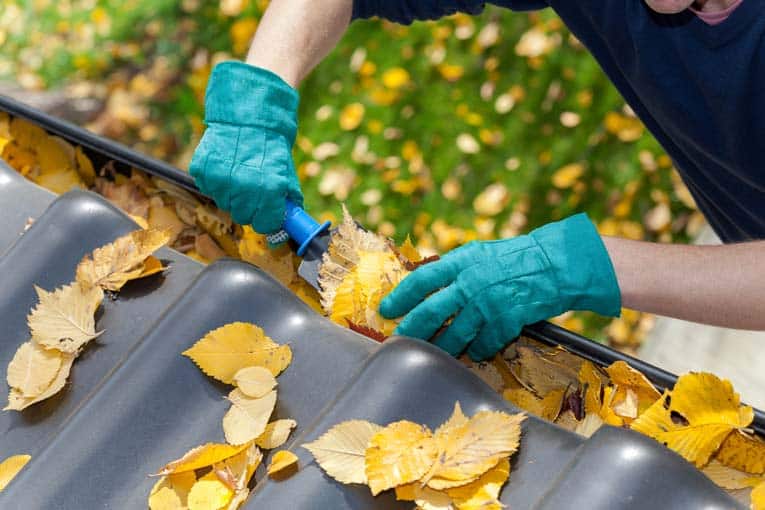 A home that isn't ready for rain can become a winter nightmare as water leaks through the roof and ceilings, floods the ground floor or basement, and compromises the home's structure.
Here are 12 things you can do now to get ready:
Clean your gutters and downspouts. When gutters and downspouts clog with leaves and debris, water overflows and spills down where it can damage walls and footings. Please see Rain Gutter Cleaning & Maintenance.  If your house is beneath many trees, it's smart to clear the gutters at the beginning of the season, and then clean them again after the first rain to remove leaves and debris that wash down from the roof.
Check your roof, skylights, and flashing. The roof is the most obvious point of entry for rain. Please see How to Find & Fix a Roof Leak.  If checking your roof is more than you want to handle yourself, please see our affiliate partner, HomeAdvisor, to receive free bids from local asphalt shingle roof repair pros.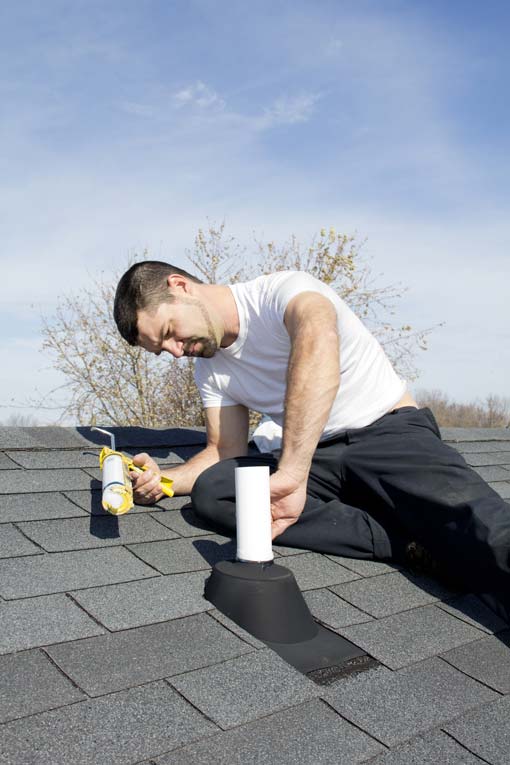 Repair gutters and downspouts. Fix loose, sagging, or leaking gutters and make sure downspouts carry drainage well away from the house. For more, see How to Fix Rain Gutters & Downspouts.
Inspect the house siding. Check for damage, cracks, and holes. Seal up leaks with paintable or clear caulk. Make sure the paint is in good condition. If it isn't, consider getting the house painted before winter really sets in.
Weatherstrip windows and doors to seal out drafts and minimize heat loss. For more, see Weatherstripping Windows and/or Door Weatherstripping Options.
Prepare or install storm doors and windows. If your home has a combination storm/screen door with interchangeable glass and screen panels, switch from screens to glass (see Screen & Storm Door Buying Guide). Spray a little WD-40 on the storm door's hinges and latches. Be sure the door closer is adjusted and working smoothly.
Need a sump pump? If your basement or crawl space is susceptible to flooding, consider buying a sump pump. If your home already has one, be sure it is in good working order. For more, see Sump Pumps Buying Guide.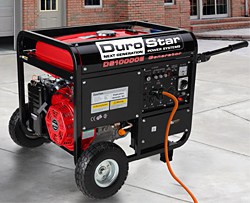 Consider buying a generator. In the event of a power outage, a portable emergency generator can provide enough power to keep a few important lights and appliances running. A whole-house standby generator will automatically kick-on to keep the keep the whole house powered.
Cover and protect outdoor furniture, barbecues, outdoor equipment, and firewood with heavy tarps. Secure the tarps with ropes or heavy objects such as bricks.
If your property is in danger of being flooded, have materials such as sandbags or concrete edgings on hand to divert water to drainage areas.
Have trees trimmed, especially if they've become weakened by drought. When laden with rainwater, weak trees can snap or become easily uprooted.
Be ready for the worst. Assemble a disaster supply kit, and have it readily accessible. Scan and store important documents on thumb drives or hard drives located away from your home (or on the Cloud). Consider flood insurance; be aware that your home may become flooded even if it isn't located in a high-risk area. Please see What To Do During a Storm Disaster.