When it comes to home improvement, many of us have champagne tastes and a beer budget. We envision magnum-sized rooms sparkling with natural light and overflowing with the latest materials and fixtures. But when we pore over the cost figures, we opt for Budget Lite.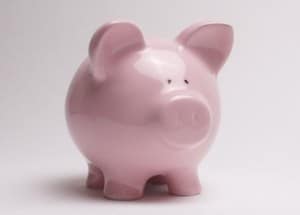 The point is this: You usually can't do everything you want to do. In most cases, you have to sacrifice square footage, quality, or other features you want. The question becomes, what is the best way to cut corners? Here we look at ten ways to trim the excess from a remodeling budget without compromising your results.
1 Set priorities. Decide what is critical and what isn't. You may be willing to settle for vinyl flooring if it means you can get a higher grade of cabinets. But there are probably some things at the top of your wish list. If you've always wanted radiant heating beneath the bathroom floor, this is your chance. Budget for the things you really want.
2 Rethink the scale of your improvements. Consider whether cosmetic changes such as replacing fixtures or updating with paint might suffice. For example, changing your home's lighting is a simple technique that can make a tremendous difference in the way rooms feel.
3 Avoid costly types of construction. If possible, don't move bearing walls, alter a roofline, restructure a floor, install new windows, or make involved changes to plumbing and electrical.
You can usually save money by working within the existing exterior walls and roof. When possible, plan bathrooms and kitchens where they can share major drains, vents, and supply pipes. Doing so can dramatically reduce the cost of plumbing labor and materials. Similarly, you can save by arranging plumbing fixtures against one or two walls.
4 Explore ways to use moderately priced materials creatively to achieve great-looking results. Toward this end, become familiar with the many options available. Knowing the world of possibilities gives you the ability to choose less expensive materials or fixtures without compromising the results. If, for example, stock cabinets can achieve the same look as custom ones, why pay the premium?
5 Don't cut corners on highly visible work. If it will cost a little more to get a high-quality drywall job or crafted trim work, spend the extra. On the other hand, be aware that some highly visible features, such as plumbing fixtures or paint, may be relatively easy to upgrade later.
6 Gather as much cost information as possible. For this, you'll have to do some homework. You can get a pretty good idea of typical costs of materials and fixtures at a home improvement center. Whether or not you intend to do some or all of your own work, get at least three bids from contractors or other professionals. This will help you determine the savings you will realize if you do it yourself.
7 Protect yourself from cost overruns by hiring only qualified, reliable professionals, and be sure to detail every aspect of the work to be done in a written agreement. The best way to find good help is through personal recommendations. Alternatively, you can find qualified, pre-screened contractors and professionals here.
8 Don't pay more than you need to for financing. You'll have to do the math to figure the best option. Refinancing with low fixed interest rates will allow you to pay for your remodel over the life of your mortgage–but setup costs may be higher than for other types of loans. A home equity loan, added as a second to your existing loan, is usually very inexpensive to set up but will have a slightly higher interest rate. Then again, if you have little equity in your property, a more expensive home improvement loan may be your only choice. Be sure to consider the tax consequences of any choice you make.
9 Stretch the value of your future dollars by choosing improvements that offer a strong return on your investment, particularly if you plan to sell your home within a few years.
10 Consider doing some of your own work or acting as the contractor if you're experienced at do-it-yourself work. Because labor often accounts for half (or more) of a major project's cost, you can often save significantly by reducing the labor factor. Just be aware that this can be a big job, and you can't always do it cheaper than a pro. Remember that your time has a value, and you may pay more for materials and subcontractors. All of these factors add up. For more about making the decision about whether or not to do it yourself, see Should You Do It Yourself?