This in-depth DIY guide explains how to install telephone components, from a second phone line, to multiple phone lines, to extending your system.
In today's world of fast-paced technology and demand for instant communication, it's not uncommon to have multiple different phone lines in a home. Fortunately, adding to an existing phone system is a highly doable project.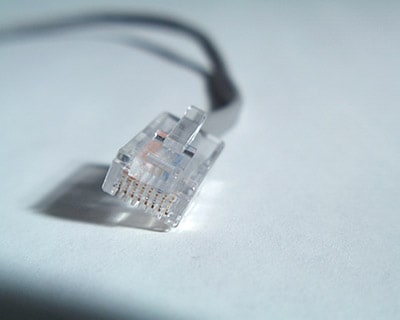 Mconors | MorgueFile
Installing a Second Phone Line
If you are adding just one line, simply call your telephone service provider and ask them to give you a number for that line. Standard phone wire has four conductors; in a home with only one phone number, typically only two wires are used, leaving the other two for a separate line.
Some older homes do not have four conductors; if this is your case, you will need to add wires to an existing jack or, if necessary, add a new jack.
If you want to have a multiple-line phone, as is common in home office situations, you will need an RJ-14 jack, meaning it is wired for two lines, instead of an RJ-11 jack, which is for a single line. If the jack has only one outlet, you can plug in an adapter that has multiple outlets.
Adding Multiple Lines
If you want to add more than one phone line, your phone service provider will have to make the connections at the network interface jack. Should you need a larger interface jack, a service person will have to come out to install it. Once installed, station wire must be run to a wire junction, a housing box, or a patch panel, depending on which one you have, and the wires for the new phone lines will extend out from there.
Standard station wire has three pairs of conductors, so it can accommodate three extra lines. Category 5 communications cable has four pairs of wires, which, in addition to handling regular phone connections, can also manage computer data transmissions of up to 100 megabits per second. Modular jacks and line cord that handles three phone lines are readily available.
Should you want to add more than four phone lines, it may be best to consult with a professional regarding the placement of station wire, line cord, and jacks.
Extending Your Phone System
Whether you're adding one line or several, the steps to extending your phone system are the same—tapping into the existing system, routing wire to new jack locations, and installing new jacks.The simplest way to extend a phone system is to route new wire from an existing phone jack or wire junction. Phone jacks and junctions connect wire with ease. You just unscrew the wire junction, insert the conductors into the slots, and tighten the unit, which also tightens down the conductors.
If there isn't a jack or junction where you want to install new wiring, look for a nearby station wire along baseboards and joists, inside closets and cabinets. When you find one, if you can find 3 inches of slack in it, you can cut it and attach it to a phone jack or wire junction.
If you cannot find slack in any station wire, you can cut one near your desired location and install two jacks or wire junctions 2 inches apart. The ends of the cut wire can be attached, one to each junction, and then a separate piece of wire can bridge the short distance between the two.