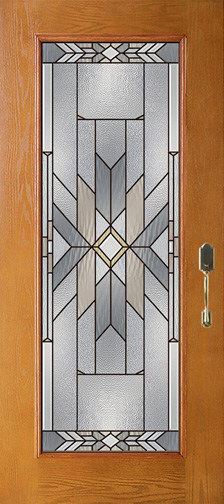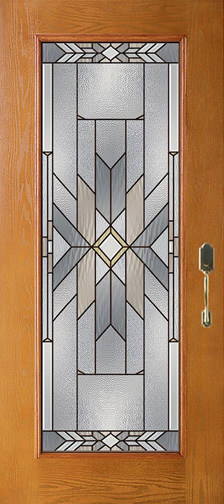 Because both sliding and patio doors are primarily glass, it's very important that they be fitted with high-performance glazing in most climates. Strict energy requirements in building codes demand that large expanses of glass be able to perform with minimal energy loss. For this reason, double-insulated low-e or Argon-gas filled glazing is used in high-quality products. For more about high-efficiency glazing, please see High-Efficiency Glazing. In addition, UV protection helps protect floors and furniture from the damaging effects of the sun's radiation.
When it comes to door glass, safety and security are also important so it is almost always tempered for safety. Tempered glass is four to five times stronger than standard glass and does not break into sharp shards when shattered but rather crumbles into tiny round-edged pieces. It is not storm-proof, but it is relatively reliable against the elements. If storms or intruders are a concern, you can also buy special-grade glass strong enough to withstand hurricane winds and high-velocity objects without fracturing.
Door glass can also be decorative. The varieties of glass that are the most popular include:
Frosted glass. Available in a wide variety of options, frosted glass allows in a degree of light. Frosted glass is typically used in bathrooms, bedrooms, or home offices where light is desired along with a measure of privacy.
Grooved glass. Since ancient times, grooved glass is simply glass that has been ground on the surface to make a pattern or design. Grooved glass creates a period look.
Beveled glass. The edges of this glass are ground at a slant and then polished back to clear. The bevel acts as a prism when sunlight hits it, creating a rainbow display of colors.
Tinted glass. Slightly tinting glass can save on utility bills during both summer and winter because it maintains indoor temperatures at a more constant level.