Sliding patio doors and French doors are often overlooked when it comes to security, making them vulnerable to break-ins. The following security measures are recommended for security.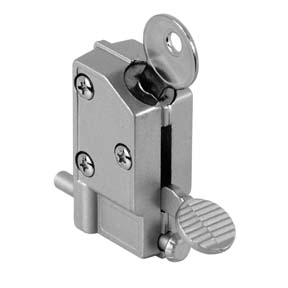 With sliding doors, the handle latch is not enough to secure the door. A sliding patio door should be protected by a keyed lock fitted to the track. Several types of sliding door locks are available online. The one shown here has a handy foot release.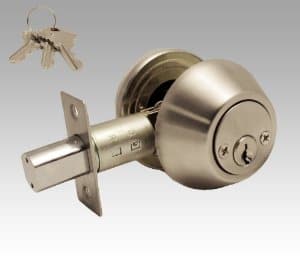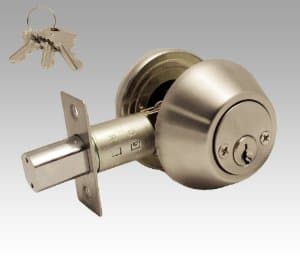 A hinged patio door requires a different type of lock. To protect this type of door:
1. Install a deadbolt lock that has a horizontal bolt at least 1 inch long.
2. Install a reinforced strike plate that is at least 18 inches in length and requires 3-inch screws.
3. Make sure the hinges are installed on the inside so that burglars cannot remove the pins.
4. Consider installing metal reinforcement around the door where it's been drilled to accept the lock and knob.
5. Also consider installing a double-cylinder deadbolt that requires a key to open on the inside and the outside. This will prevent a burglar from just breaking the glass and reaching in to open the door. However, you will need to keep the key in a handy location in case of fire or other emergency.