These are the most commonly available roses. The term refers to any rose that was introduced after 1867, the year that saw the debut of the hybrid tea rose. Today, modern includes everything from ground covers to climbers.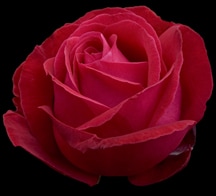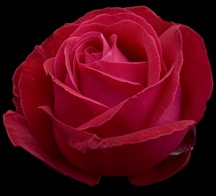 Hybrid teas (shown at right) are the classics of rose garden and florist fame. The plants are stiff and upright, usually between 2 to 6 feet tall. The flowers begin as tight buds with a high, pointed center, and then open up.
Hybrid teas generally bloom throughout the growing season, with a single bloom per stem. Because they have little foliage on the lower part of the plant, gardeners often use low-growing annuals and perennials to fill in the space. There are hundreds of hybrid teas to choose from, but some familiar favorites include Double Delight, Mr. Lincoln, and Peace.
Grandifloras (shown below right) are similar to hybrid teas in appearance, but they are larger, reaching up to 10 feet tall. They also differ from hybrid tea roses in that they tend to produce clusters of flowers at the end of their stems. Queen Elizabeth and Tournament of Roses are perfect examples of grandifloras.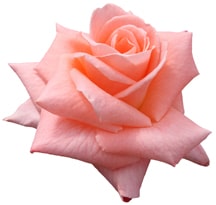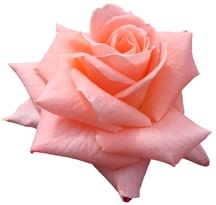 Like grandifloras, floribundas produce clusters of flowers throughout the summer. The plants themselves are smaller, ranging from 2 to 4 feet tall, and the blooms tend to be smaller as well. Iceberg is one of the largest floribundas and is a good choice for along a fence or wall, while French Lace will flourish in a pot. Polyanthas, such as China Doll and Margo Koster, are even smaller, usually no higher than 2 feet tall, with large sprays of small blooms.
Other landscape roses include shrub roses, which include hybrid musk roses such as Cornelia and Kathleen, which do well in partial shade, and the hardy shrub roses, especially the Buck hybrids such as Earth Song and Prairie Sunset, which were developed for the cold winters of the Midwest, Canada, and the Rocky Mountains. Most bloom continually and are disease-resistant. Their growth patterns vary: Some are very upright, others are more lax and leafy, while still others climb.
Other popular roses included in this category are the named or trademarked roses. These are new "families" of roses with specific characteristics. Trademarked roses include the David Austin English roses, such as Abraham Darby and Graham Thomas, which combine modern colors with repeat flowering, old rose form, and strong fragrance
The Generosa roses, including Florence Delattre, are similar to David Austin roses. Other families include the Romantic roses such as Marie Curie that combine contemporary colors with flowers similar to those of hybrid teas, and the Renaissance roses, which resemble floribundas and are strong, disease-resistant, and vigorous bloomers.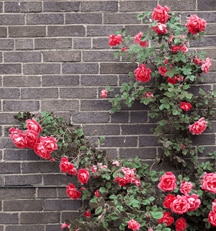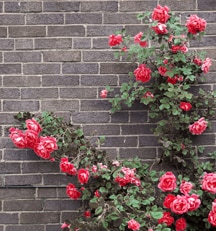 Also included in the modern rose grouping are those plants bred for a specific purpose. These include the climbers (shown below right), which have naturally long and sturdy canes that can be attached to a support. Some are natural climbers, such as Blaze and Joseph's Coat, which generally have larger blooms.
Other climbers are genetic offshoots of bush roses, such as Climbing Cecile Brunner and Climbing Iceberg, and have the same blooms as their parents.
Ground cover roses have been bred to grow only 2 to 2 1/2 feet high while sprawling from 3 1/2 feet to 6 feet or more. They are generally hardy, with profuse blooms from spring until fall. The Flower Carpet and the Meidiland series are probably the best-known ground cover roses.
Miniature roses are tiny (1- to 1 1/2-feet) versions of their hybrid tea or floribunda parents. They're ideal outside in containers, rock gardens, and at the front of borders, and they also do well indoors. Their names–such as Child's Play and Cupcake–often indicate their small size. An offshoot of these are the minis, tiny roses in 2- to 4-inch pots that are sold in bloom. Even these, though, can be successfully transplanted to the outdoors, though they'll never be big.