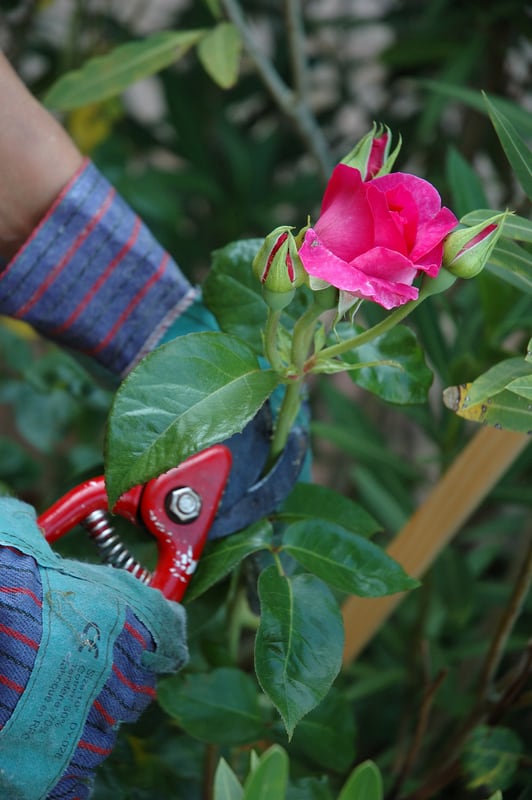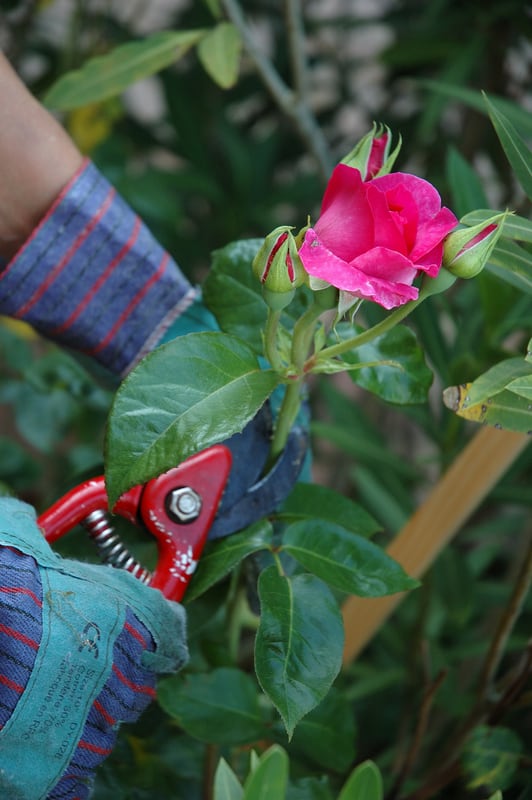 Planting depth for roses varies, depending on your climate and whether your plant is growing on its own rootstock, called "own-root," or has been grafted onto a different rootstock, called "grafted" or "budded."
In mild-winter climates, own-root roses should be planted so that the junction where the canes meet is even with or just below the soil surface. In cold-winter areas, place own-root roses so the junction is about 1 inch below the surface.
In mild-winter climates, plant grafted roses so the bud union is just at or slightly above the surrounding soil. In cold-winter areas, if you want more canes, plant with the bud union just above the soil, and then protect the plant in winter by "tipping" (see Winter Protection for Roses). For fewer canes but more winter protection, place the bud union 1 to 2 inches below the soil.
Spacing is also important; roses do best when they're not crowded. Hybrid teas and grandifloras should be 2 to 3 feet apart in cold climates and 4 to 8 feet apart in mild-winter climates, based on their final size. Floribundas and polyanthas can be placed much closer together, usually up to 3 feet apart, and miniatures can be 1 to 3 feet apart. Other shrub roses, old garden roses, and species roses should be 6 feet apart in cold-winter climates and 10 to 12 feet apart in warmer climates. Especially large roses, or those with canes that sprawl, should be given even more room.
Unless you're planting a variety that can tolerate light shade, choose a spot that will get at least six hours of sunshine in the growing season. The exception would be areas with extremely hot summers; in these spots, roses benefit from light afternoon shade. Look for a spot with good air circulation, which helps prevent foliar diseases, but keep roses out of areas with consistent strong winds, which can tear at the leaves.
Roses do best in average soil—neither too acidic nor too alkaline—that drains reasonably well. If your soil is very sandy or heavy clay, you'll want to amend the planting area with organic matter; for very poor soil, consider growing roses in raised beds.
Regular watering keeps plants healthy and promotes blooms. Other than that, your chores will consist of fertilizing, pruning, and keeping pests and diseases under control.
Remember: Rose thorns can be nasty. Whether you're planting or caring for roses, or just cutting the blooms, use sturdy gloves and some arm protection.
Get a Pre-Screened Local Landscape Designer or Installation Pro