Free Buying Guides
HomeTips' unbiased consumer reports will help you make smart choices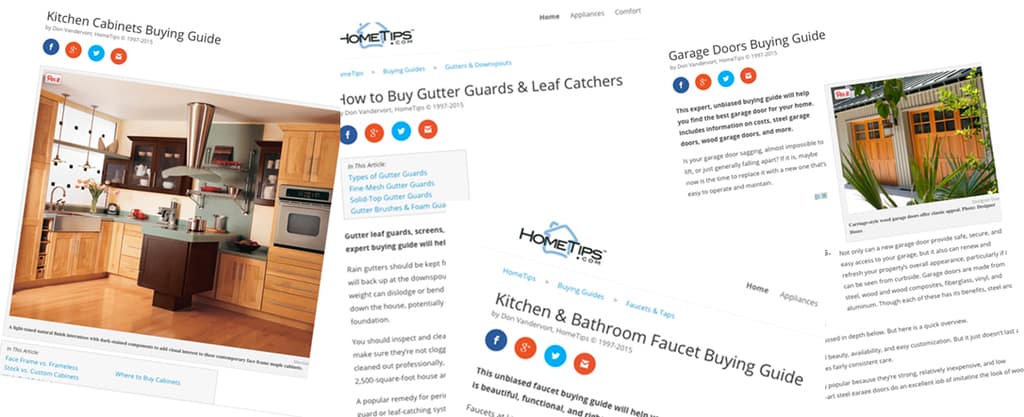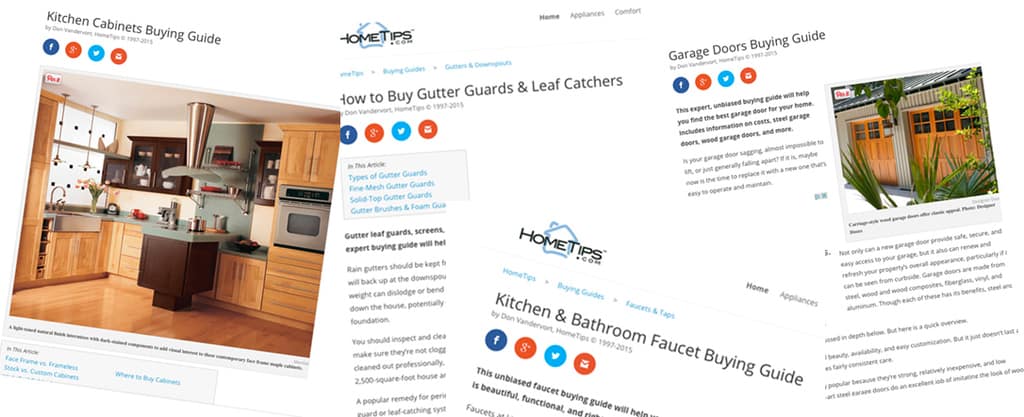 Time to buy a new dishwasher, front door, or kitchen sink? Need help finding the best kitchen cabinets, garage door, or water softener? Your goal should be to buy home products that include the features you want, are priced within your budget, and are most likely to be reliable for a long time. We'll help you do that.
© Phil Date | Dreamstime.com
What Product Can We Help You Choose or Buy?
Browse Buying Guides & Reports by Category
Featured Buying Guide:
Metal Roofing
How to buy metal roofing, with in-depth consumer reports on metal roof materials and types, advantages and drawbacks to consider when buying metal roofs Read more…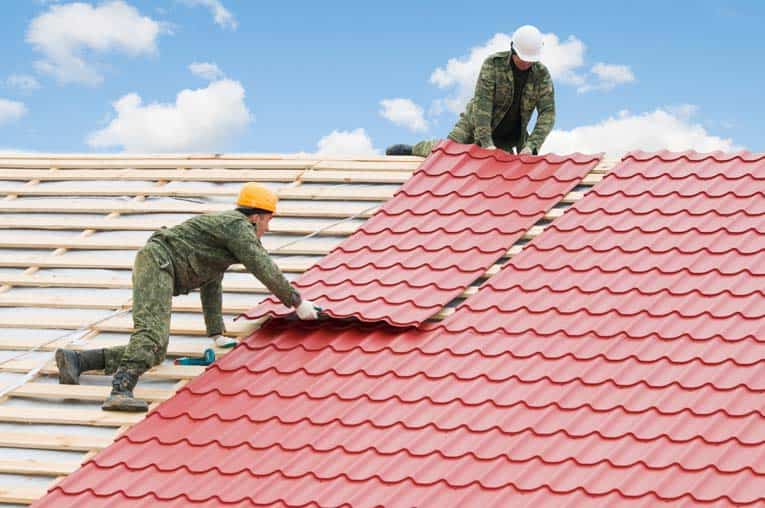 Featured Buying Guide:
Gutter Guards & Leaf Catchers
Gutter leaf guards, screens, and filters can reduce problems with clogged, overflowing gutters. This expert buying guide will help you choose the right gutter guards.  Read more…